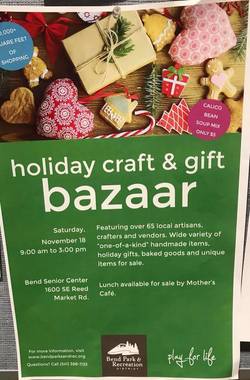 Please Join is This Saturday November 18th from 9-3 pm at the senior center on Reed Mkt in Bend. It will be Snow Dukes Ukes Christmas sale with amazing discounts on your favorite Kamoa Ukuleles . This Is Our " Black Friday Sale " Don't miss the chance for you to own an incredible Uke at an Amazing price . Mele Kalikimaka and Mahalo .!
---

Aloha and Mele Kalikimaka .
Tonight is Our 3ed in our Christmas / Holiday Series classes. These are Not Intermediate Level
Classes, But They are Fun and will improve your skills and lift your sprits. We have 10 entries to our Win a Soprano Kamoa ukulele contest, That is Ten people signed up and prepaid for ALL 6 classes and by doing so one of them is going to win a Kamoa E3 Soprano of their choice . Please Join us tonight from 7-9 p.m. at String Theory Music for some Fun, Each Single class is just $30 for the 2 hour class and that includes handouts and refreshment. Hope to see you there , Mahalo and Male Kalikimaka from Snow Dukes Uke's , Kamoa Ukuleles and String Theory Music 1291 nw wall street , Bend , Oregon

---
I have had the honor of teaching Our Veterans Ukulele and I have also attended a few " Band Of Brothers " Meetings, a huge Thanks to my friend Dennis M. Fish, I am pleased to announce we will start a brand new series of Ukulele lessons on Saturday October 7th from 1-2 p.m. at the senior center in Bend . All lessons and Uke rentals are Free to all our Awesome Veterans., hope to see you there.! I am humbled and in awe of your service to Our Country., God Bless You and God Bless These United States Of America.
!
All Kamoa Ukuleles were used in this recording and I played, Recorded and Mix/Mastered Everything. Mahalo Snow Duke. I Hope you enjoy it.
We are Central Oregon's Kamoa Ukulele Dealer. We carry Kamoa Ukuleles exclusively, and It's an honor to sell great quality Ukuleles here In our home for the last 18 years. Kamoa Ululeles are made of ALL solid wood, Top, Back and Sides, They are Kauai designed and Lifetime Warranted , and Kamoa and Snow Dukes Ukes Backs up Everything we Sell.!! Please check out our Youtube Chanel and our Facebook page. The links are at The Top of This Page . You can also email us at carlventis@snowdukesukes.com or call us 541-948-9949. For the best Snow Dukes experience please use Google Chrome as your browser. Mahalo



---